---
Posted by Victor Gunea on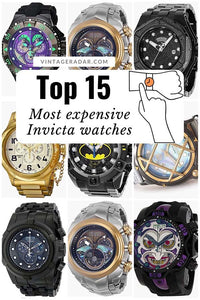 Tired of the same old classic watch designs? Looking for a new, astoundingly stylish and eye-catching take on wristwatches? In come our Top 15 Most Expensive Invicta Watches that will showcase the best the brand has to offer.
The list is comprised of a large variety of models, including quartz, mechanical, and automatic watches, watches with chronograph and diving functions, as well as limited edition watches born from collaborations with DC Comics and Disney!
---
Posted by George Bogdan Bejan on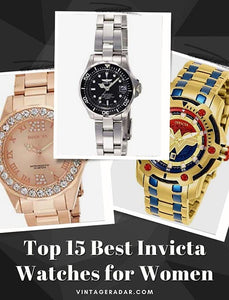 Welcome to our list of Top 15 Best Invicta Watches for Women where we will look at some of the best Invicta watches our there, in terms of pricing, functions, and elegance. Here you will find some of the best ladies Invicta watches that are powered by both quartz and mechanical movements. 
Invicta has managed to keep up with the demand, both in terms of style and functionality. You get a high-quality, good-looking watch at only a fraction of what other brands charge. And their water resistance is often quite impressive!